Welcome to
Idyllwild Montessori School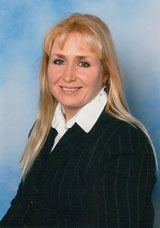 Dear, parents, children and visitors, welcome, and thank you for visiting our website. Idyllwild is a special place for children to grow. Located in Southern California's San Jacinto Mountains, in a charming town of Idyllwild, Montessori School perfectly compliments with beautiful and peaceful mountain nature.
Our school is the American Montessori Society (AMS) member, provides an engaging early childhood and elementary education programs built upon the authentic methods of Maria Montessori. The school puts children ages 2 to 12 years old on a path that embraces creativity, builds self-awareness and helps them develop the academic skills, physical tools and personal confidence necessary for lifelong success.
Lidiya Solonovich, Head of School.

School Calendar
Special Appreciation

Maksim Solonovich.

November 7th-10th, 2017

Parent/Teacher Conferences 5PM-7PM




November 10th, 2017

Veteran's Day Project

November 15th, 2017

Thanksgiving program and Feast 11AM

November 20th -24th, 2017

Thanksgiving Break No School/No Daycare

December 12th, 2017

Montessori Bells Recital 9:15AM

December 16th, 2017

Christmas at the Rustic/Santa's Gifts Saturday,11AM

Dec. 22nd - Jan. 1st, 2018

Winter Break. No School/No Daycare

January 15th, 2018

Martin Luther King Day Project

February , 2018

Science Fair at Astrocamp. the date and time will be announced

February 14th,2018

Valentine's Day Cards/Gifts Exchange